My mother was diagnosed with lung cancer late last year. Months later she is in remission and on her way back to a full recovery minus the hair and a few extra pounds of weight much to her dismay.

A little over a month ago my grandmother died due to complications after a stroke she experience early last year. She was a super strong woman that still scared the living shit out of me even in my twenties.

Broke up with the last time bf of about a year back in march but currently much better and dating so moving on has been hella fun with death cancer and all that jazz

So far a very eventfully 2011!
Well first post in a long while happy belated birthday to myself :D so much crap happening for the last 6 months.
Current Mood:

blah
I just got out of work and it's the start of my few days off!! Yay mini vacation I should be taking it easy for the next few days going to eat sushi on Saturday for my birthday. On Sunday going to dinner theater at www.sleuths.com hopefully it will be good :3
Current Mood:

amused
Claudia came over last night and we both made sushi nom nom nom. Eel is the yum. Should have taken pictures of the successful rolls. Went with Brad and Claudia to the Asian market on the other side of BFE past John Young Parkway. Avoided being hit by a parking lot full of Asian drivers. Bought yummy snack foods and veggies for the week. Louis C.K is the shit go watch his skits if you haven't heard of him.
Current Mood:

cheerful
The Potion Maker
chibisaleerium is a translucent, coarse mauve powder distilled from the flesh of a twisted pine tree.
Yet another fun meme brought to you by rfreebern
Make a $5 minimum donation to Planned Parenthood in Sarah Palin's name. A Planned Parenthood donation is tax deductible, while a political donation isn't.
And here's the good part: when you make a donation to PP in her name, they'll send her a card telling her that the donation has been made in her honor.
Here's the link to the Planned Parenthood website:
https://secure.ga0.org/02/pp10000_inhonor
You'll need to fill in the address to let PP know where to send the "In Sarah Palin's honor" card. Use the address for the McCain campaign headquarters:
McCain for President/Sarah Palin
1235 S. Clark Street
1st Floor
Arlington, VA 22202
ganked from klgaffney <3
If you think Sarah Palin's positions on women's issues are, um, misguided, here's a brilliant course of action.
* Don't change your clothes.
* Don't fix your hair
* Just take a picture.
* Post that picture with no editing. (Except maybe to get the image size down to something reasonable. Don't go posting an eight megapixel image.)
* Include these instructions.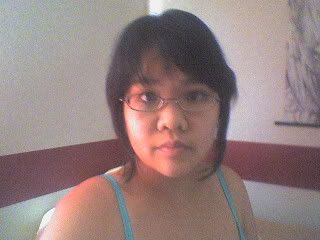 ganked from willowanderer
* Take a picture of yourself right now.
Current Location:

in bed

Current Mood:

sleepy

Current Music:

elo
So... people blow and I lost a bit of faith in humanity.
Current Mood:

contemplative